New Replacement and Remanufactured Alternator & Starter Motors for all OEM type product coverage including the following: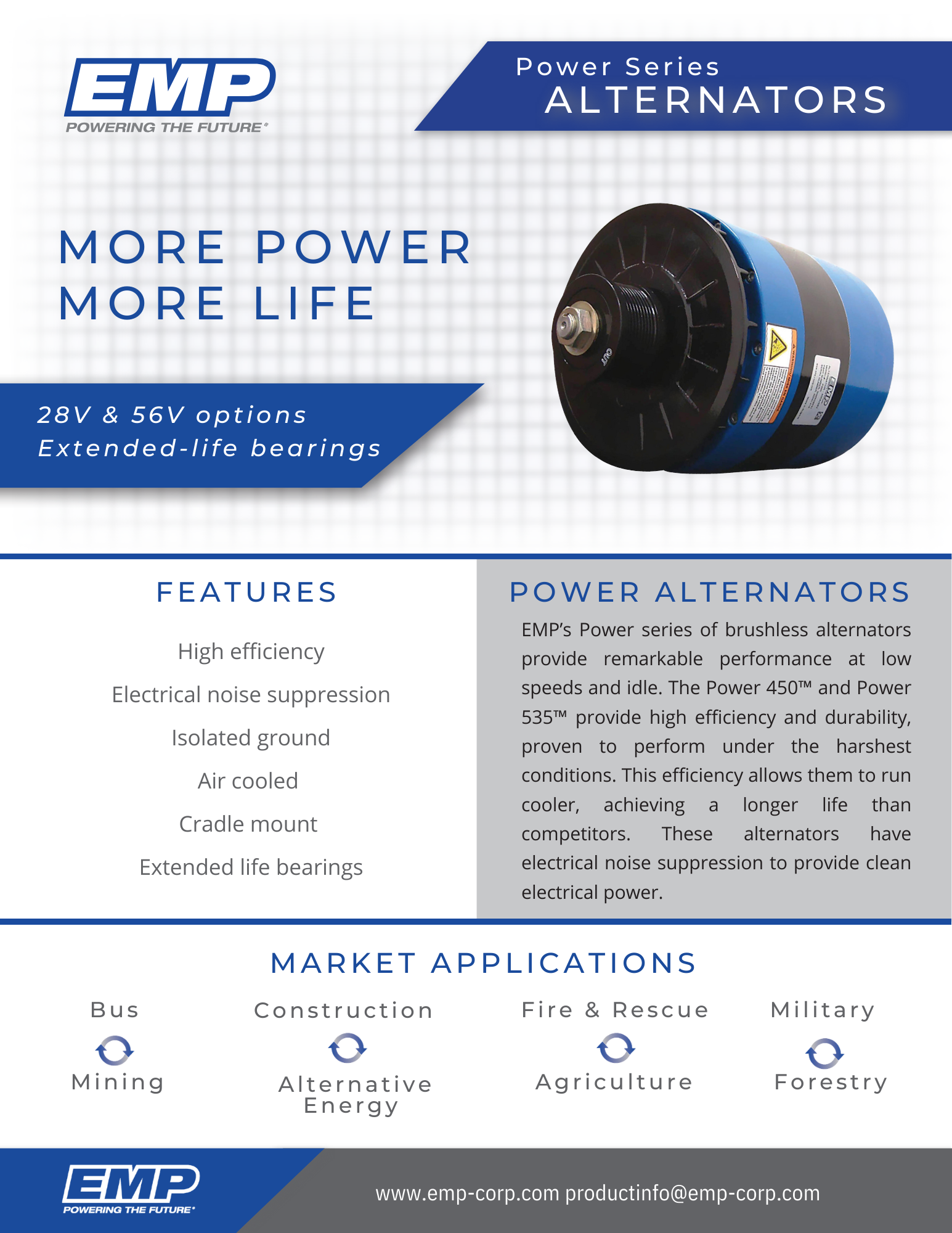 Keystone Alternators and Starters is an official distributer of EMP Power Series Alternators.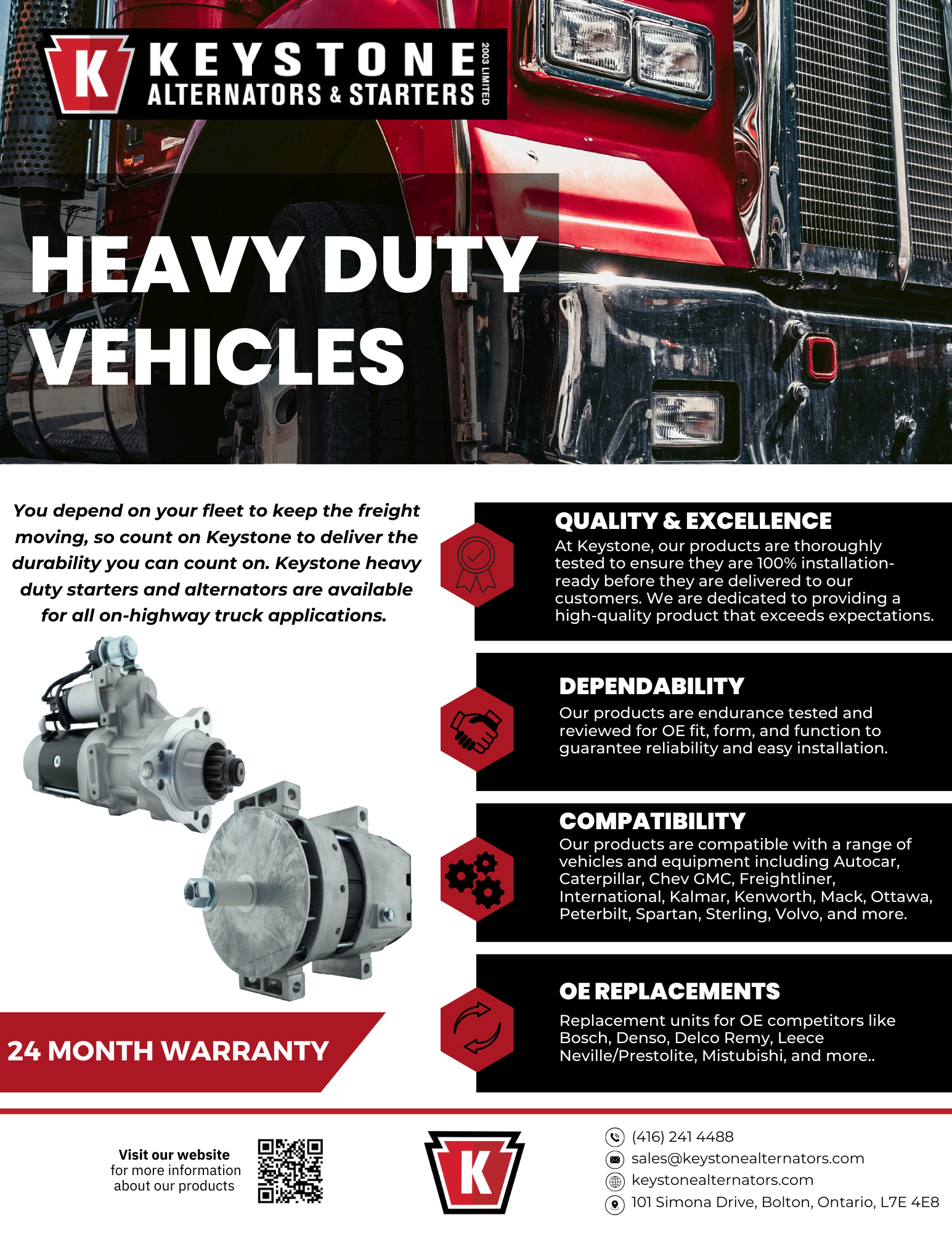 Click the image above to view our downloadable PDF information sheet regarding our Heavy Duty Alternators and Starters.
Call us today to find out how we can help!
With the vast array of trusted and reliable brands in the market, it can be a daunting task to choose the perfect one that fits your industry requirements. The numerous options available can cause confusion and hesitation regarding which one to pick. We understand that this process can be overwhelming; that's why we are here to lend you a helping hand. Our brand experts have years of knowledge and experience in guiding businesses toward choosing the right products for their needs. Moreover, our team is dedicated to providing you with the best possible service and ensuring that every question of yours is answered. We consider ourselves your reliable partner and will support you every step of the way. So, feel free to bring all of your queries and let our experts do the rest for you.