Find the right starter for your vehicle
If you find yourself in a situation where you are having difficulty starting your vehicle, don't worry, we have got your back! Browse our available products below by vehicle type and find the right starter for your vehicle, so you can get back on the road. 
Our user-friendly online platform makes it easy to find the right starter that also matches your vehicle type. Simply browse through the available products below, and you'll be on your way to getting your car running again in no time! We can help you get back on the road safely, as soon as possible, and with complete peace of mind.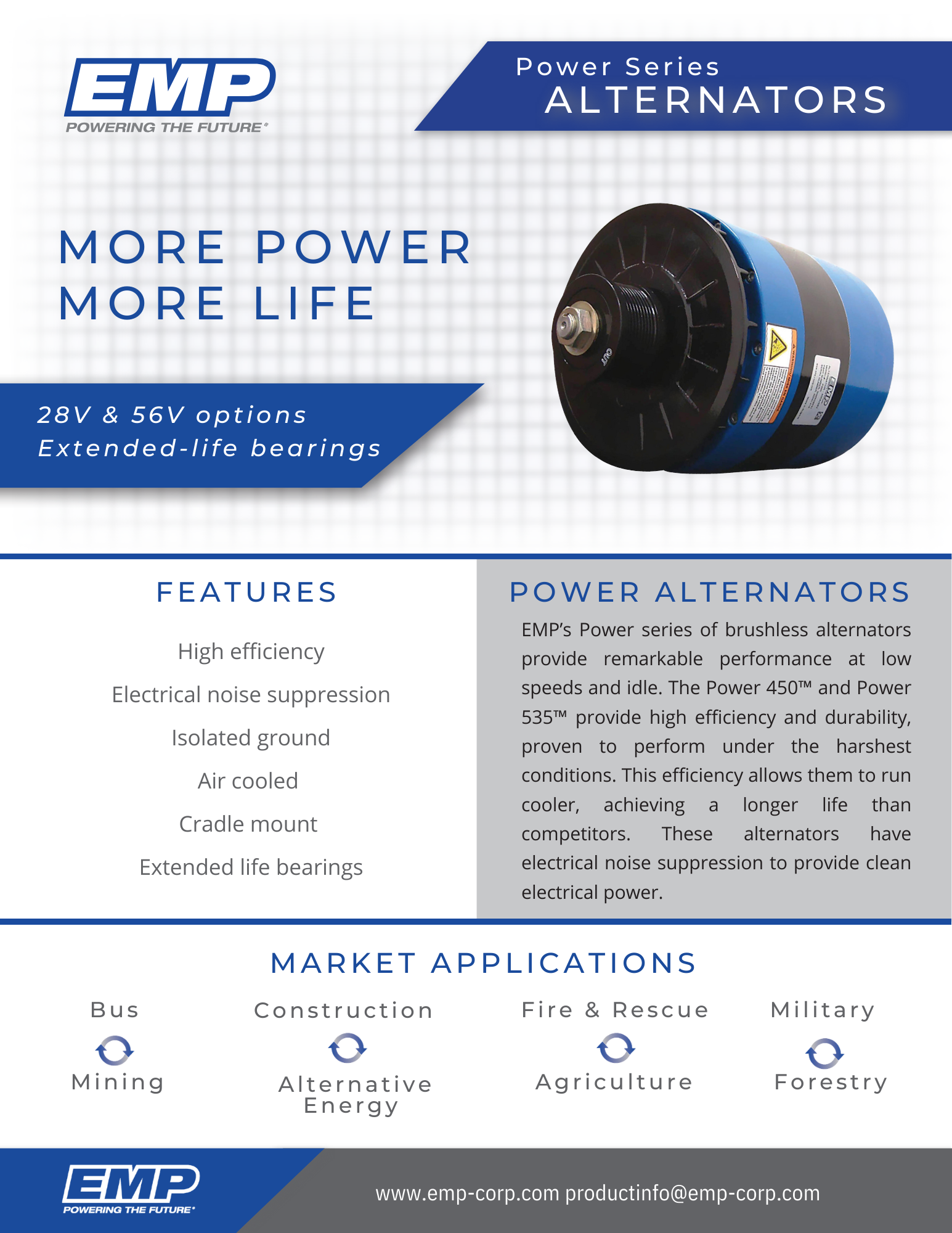 Keystone Alternators and Starters is an official distributer of EMP Power Series Alternators.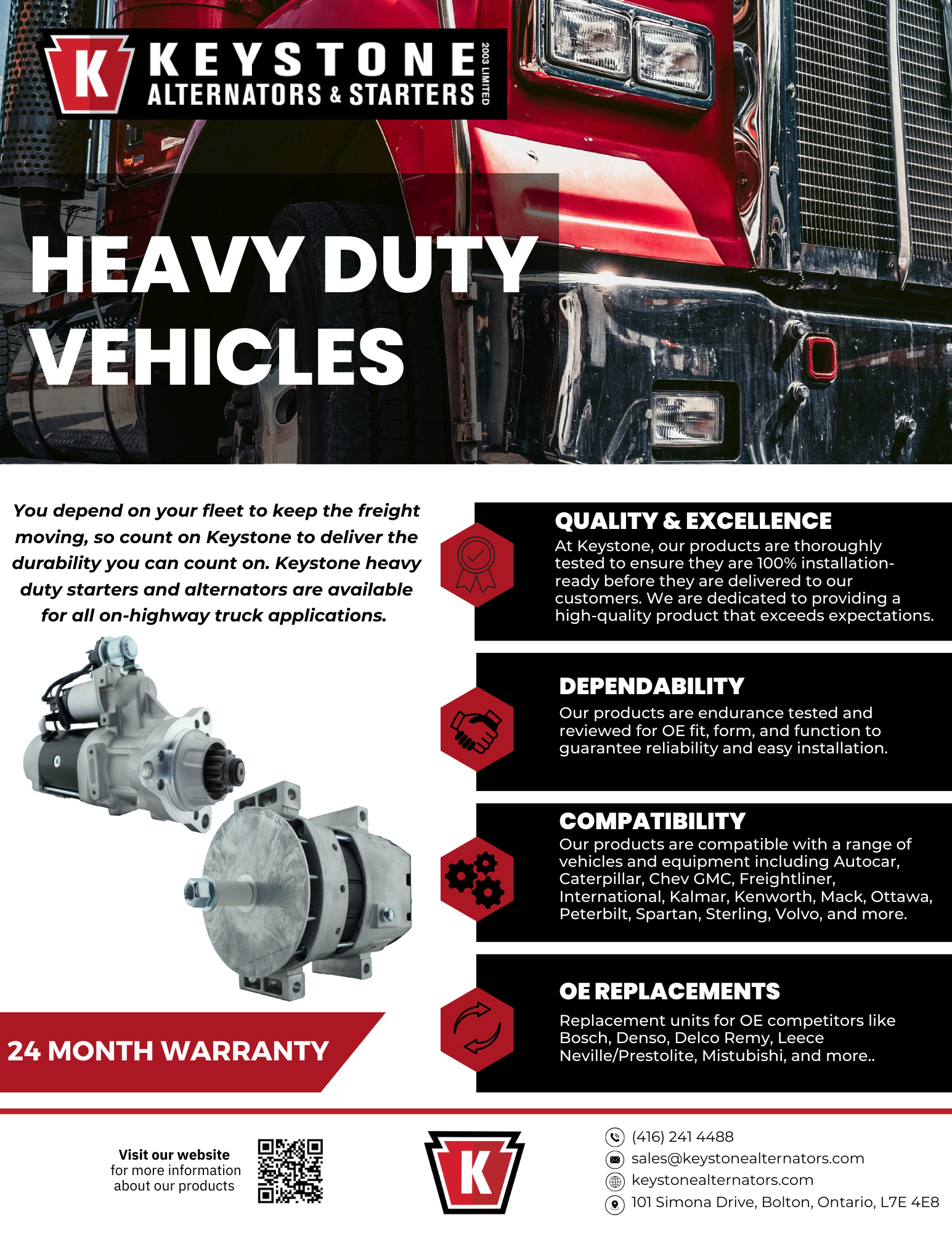 Click the image above to view our downloadable PDF information sheet regarding our Heavy Duty Alternators and Starters.